This page has answers to many common questions and links to Dr. Goldberg's column. The six pieces directly below are from Dr. Goldberg's column in Maggie Magazine.
| | | | | |
| --- | --- | --- | --- | --- |
| | | What is Facilitation? | | What are more effective ways  to communicate? |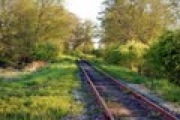 Q: I have more questions about Mediation.
See the Mediation page for answers about mediation.
Q: I have more questions about Facilitation.
See the Building Community page for answers about facilitation.
Q: How much do your services cost?
We charge between 50 and 100 dollars an hour per person, depending on the size of the group and the task involved, or 1,200 dollars a day for full-day service, which includes all prep and follow up work. However, each case is individually tailored to your needs, including negotiating a budget for your particular case.

Q: How do I find out more?

Have more questions? Please contact us!

Q: How do I know if your services are right for me?

Please contact us for a free consultation!